Cabling Service and Infrastructure
Royal Technologies offers cabling service for new and existing offices, both commercial and residential.
Royal Technologies runs cabling throughout offices to fully equip the work environment with network and communication access.
We run cat5e and cat6 cable to prepare the workspace for infrastructure deployment.
Royal Technologies deploys and maintains office networks consisting of infrastructure from firewalls to switches.
We work with popular brands such as Netgear, Sonicwall, Microtik, and Ubiquiti.
Commercial and Residential
Firewalls, Switches, and Wireless Access Points
Netgear, Sonicwall, Microtik, Ubiquiti
Free Site Survey and Quote
At Royal Technologies we provide full service from start to finish when it comes to cabling services and infrastructure. We come to your facility, survey the site, draw floor plans, discuss your cabling and infrastructure needs, and provide a quote.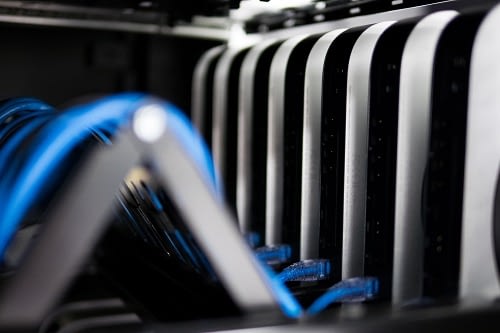 Call Us Toll Free
(833) URTECH2
(833) 878-3242